Easter is just around the corner and we can't wait. Easter represents the cornerstone of our belief that Jesus Christ has made a way for us to be reconciled with God. He proved nearly 2,000 years ago that He hold the future and we can be healed from all of life's hurts, habits and hang-ups. Come hear how you can find that joy and peace that can only come from knowing that God is still in charge, that He is not dead, and that He loves you more than you could ever hope. So join us for Easter at New Life.
What to Expect
One Church, Three Locations
New Life is a multi-site church.  That means we are one church in different locations. Our campuses share staff, office space, and resources. Basically we share EVERYTHING.  Plain and simple.
Chantilly
Meets at:
The nZone*
14550 Lee Road
Chantilly, Virginia 20151
Sundays:
8, 9:30, 11am & 12:30pm
EASTER: Saturday, April 20th at 6 pm, Sunday, April 21 at 8, 9:30 & 11 am and 12:30 pm
Linton Hall
Meets at:
Piney Branch School
8301 Linton Hall Rd
Bristow, VA 20136
Sundays:
9:30 & 11 am
EASTER: Sunday, April 21 at 8, 9:30 & 11 am
Online
Live Sundays:
8:00, 9:30, 11:00am & 12:30pm
(Times GMT-5 / Eastern)
EASTER: Saturday, April 20 at 5 pm, Sunday, April 21 at 8, 9:30 & 11 am and 12:30 pm
Replays & On Demand:
On demand any time. Moderated replays various times throughout the week.
* Our Online Campus is produced during live services at our Chantilly Campus. While we don't typically include video of the audience, we recommend you attend the Linton Hall Campus or sit in the back three rows in the auditorium if you prefer to not be seen on camera.
---
Come back on April 28th to hear us talk with Michael Franzese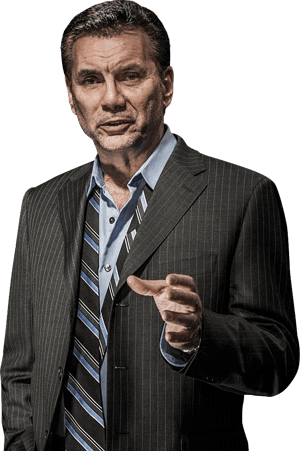 Michael Franzese grew up as the son of the notorious Underboss of New York's violent and feared Colombo crime family. At his most affluent, he generated an estimated $5 to $8 million per week from legal and illegal businesses. It was a life filled with power, luxury…and deadly violence. Now, he's coming to New Life on April 28th. Don't miss it!
Click for more
---
Easter Volunteer Opportunities
For those who call New Life home, or anyone for that matter, we have a number of great service opportunities. Whether you like baking cupcakes, setting up chairs, greeting people, passing out communion, or whatever, we have a place you can make a difference. Let's make New Life extra special and extra safe for everyone who comes out this Sunday. Email to help.