New This Week!
March 17, 2019
Mar 24 – Col. Douglas Mastriano
God on the Frontline
Special Speaker, Col. Douglas Mastriano will be speaking to us about building our character muscles. You won't want to miss this special speaker! Grab an invite card or two on your way out, and invite a friend. This is a great Discover event. Click here for more information.
Mar 30 – Uke Jam at the nZone!
All skill levels are welcome to attend!
Have a ukulele? Join us for the first ever Uke Jam at the nZone on Mar 30, from 5:30 – 8pm in the Keg Room! Open to anyone 10+ (even you adults out there!) and all skill levels. We will start with a group ukulele lesson, take a quick break for pizza in the middle and then spend the last hour jamming together. The cost is $25 per participant – spectators are welcome during the jam session only. Register here.
Apr 6 – Sphere Field Day
Bringing back the PE Classics!
Sphere invite all young adults to join in a grown up field day! We will be reliving childhood PE memories by playing Kickball, Capture The Flag, Dodgeball, Tug of War, and perhaps even some sack races for a fun-filled field day that's sure to produce lots of laughs. Bring athletic attire and be ready to burn some calories . Field Day is happing Saturday April 6th from 11:45am until the fun runs out or 3pm, whichever comes first. We'll be on Field 1 of the nZone. Questions? Email .
Apr 12 – Family Passover Experience
Bring the whole Family!
Celebrate God's goodness by giving thanks as we journey together to Jesus' Last Supper with the disciples. We'll remember how God delivered the Israelites out of Egypt, and God's compassion and love for us throughout history. We'll have dinner, games, and lots of fun learning together. Make plans to attend from 6-8pm in the Keg Room. For more information, e-mail .
Apr 28 – Nerf on the Turf
Calling all Middle Schoolers!
Invite your friends and grab your Nerf gun – there's going to be a Nerf war at the nZone! Don't have a Nerf gun? there will be a few to borrow here that day. The battle will run from 6-7:30pm. How long will you survive the foam dart inferno?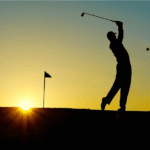 May 17 – P4C Golf Tournament
Support Passion for Community Through Golf
The 7th Annual P4C Open Golf Tournament is on May 17, 2019. There are plenty of opportunities to get involved from golfing to volunteering at the event. Have your favorite foursome? Register as a team! Want to golf, but don't have a team? We will put together teams from the individual registrations. For more information or ready to register – click here.
March 10, 2019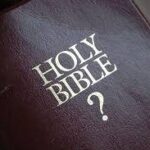 Mar 10 – Discovering the Bible
3 Weeks to a Better Understanding of the Bible!
Have you ever wondered how to study and read your Bible? Starting Mar 10,  New Life is offering a class called Discovering the Bible. The class will meet during third service. Patrick Dennis and Bruce Newton are leading this class. We look forward learning together what the Bible can teach us.
If you have questions or concerns email .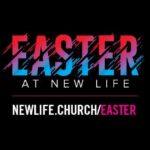 Countdown to Easter
It's not too late to join this Easter Season Life Group
Looking for a way to experience Easter more deeply? For the six weeks leading up to Easter be a part of a Countdown to Easter group. Join the Facebook group by clicking here, or text "Easter" to (703) 454-5990 to get daily encouragement through out Lent. The groups kick off on March 6, and run through Easter on April 21!
New Life Mission Trips
Join other New Lifer's in learning and serving around the world!
New Life regularly schedules trips to learn and serve. Currently there are three opportunities to participate in a short term missions trip this spring or summer.
Kentucky: Trip Dates July 6-13, 2019. Registration open now
This service oriented trip rebuilds homes in Appalachian Kentucky – one of the poorest areas in the country. In addition to the improvements to structures, the team and the residents get a chance to experience God's hands and feet in action. This trip is great for families, singles, young and old. For more information or to register click here.
Future Events
Mar 30 – Uke Jam @ the nZone
Apr 6 – Sphere Field Day
Apr 12 – Family Seder Experience
Apr 19 – Good Friday Service
Apr 20 – Easter Service, 6pm – Chantilly
Apr 21 – Easter
Apr 28 – Nerf on the Turf!
May 17 – P4C Golf Tournament