New This Week!
May 26, 2019
College Student's Small Group
Tuesdays, 7-9pm
Calling all college students! the College Group is back in session for the summer. We will be meeting at the Scheyder's house each Tuesday, from 7-9pm. See you there!
More Than a Gym
There is always something going on at the nZone! It really is more than just a gym. For a look at the upcoming events, click here. Ever wondered why New life would build the nZone? You can check out the complete story here.
Join the Passion for Community Team!
Passion for Community is building their team to be able to reach even more under-served in our area! P4C is about more than just delivering some furniture. There are spots available to serve from collecting and sorting items to the creative and social media teams. Check out this flyer for more information on where you can become a part. Or you can e-mail info@passion4community.org.
Feeling Stuck? CR meets every Friday night in the Keg Room at the nZone.
Whether you're stuck spiritually and don't know why or have something specific in your life holding you back, CR is a great place to address what's going on. Just show up on Friday at 7pm or email CR@newlife.church for more info.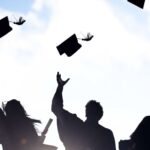 June 9 – 5th Grade Promotion Sunday @ Linton Hall
You're moving up!
Meet the Student Ministry leaders and hear all about the exciting events happening this summer! Fifth graders will begin in KidZone, then join the middle schoolers for some yummy donuts and games!
June 18 – Father's Day Dodgeball
Join us right after the 11am service to celebrate Dad by playing a variety of dodgeball games as a family! This event is open to families of all ages! Don't worry, it won't be an all day event, so there is still plenty of time to celebrate Dad after hitting him with dodgeballs!
May 12, 2019
Amazon Smile
Thanks for supporting New Life by shopping at Amazon Smile. We hit a new record this year, receiving $316.91 in one month, simply by people shopping through newlife.church/amazon at no extra cost to them. Click here for more information!
Future Events
Jun 5 – MOPS – nZone
Jun 7 – Celebrate Recovery – nZone
Jun 9 – 5th Grade Promotion – Linton Hall
Jun 16 – Father's Day Dodgeball – Chantilly