New Life has LOTS of opportunities for you and your family… your neighbors… your friends… your co-workers…everyone, to celebrate Christmas in a meaningful way. You can share Christ's love with our community and share the opportunities to serve so that more people can experience the real joy of the holiday season.  Check out what New Life is doing and get involved!  Email serve@newlife.church and we'll give you details.
Visit this page often to get the most up-to-date information. Click the links to the left or below for more about specific activities. In the mean time, let us encourage you to put Christmas Eve on your calendar… okay, Christmas Eve itself is probably already on your calendar but be sure to add one of our services to it. You won't want to miss celebrating the season with us.
Adopt A Family – Gifts for Families in Need
Contact:
Stop by the tree in the nZone lobby and select a tag. Once you have a family, purchase the gifts from the tag and return them to the nZone by December 8th.
Pictures with Santa in the nZone – December 4th, 5th, 9th & 10th from 5:30 p.m. to 7:30 p.m.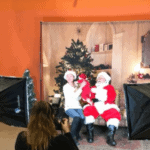 Contact:
Santa will visit the nZone for FREE pictures with him again this year.  Share the news with friends and be one of Santa's helpers.  Visit with kids and families as they make crafts, pose with Santa, and enjoy some Christmas cheer.  It's a fun opportunity to love people and invite them to Christmas Eve services.
Christmas Shop for the Meadows Neighborhood – December 15th from 3 p.m. to 5 p.m.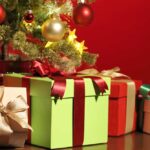 Contact: 
Kids "shop" for free gifts for their parents and adults in their homes.  While the kids shop, adults enjoy snacks and carols and assemble a platter of cookies to take home.  We have lots of opportunities to serve – bake cookies, greet the families, photograph the event, help them shop for just the perfect gift, wrap the gifts they select, or lead the kids through the shopping and wrapping experience. Sign up to volunteer or bring gifts at newlife.church/shop.
Searching – December 22nd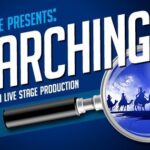 Contact:
Welcome visitors, neighbors, friends, and family as we celebrate together. Come see this dramatic retelling of the Christmas Story at the Chantilly Campus. Click for more.
Looking to Volunteer? We have opportunities to greet people, serve coffee and cookies, bake cookies, hold babies – we got a spot for you to share your gifts and make Christmas even more special.
Christmas Eve at New Life –  December 24th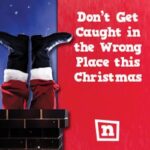 Contact:
These traditional Christmas Eve services are open to everyone to come celebrate with us the Joy that can only be found in the Christ who we celebrate this day. Click for locations and times.
Looking to Volunteer? We have opportunities to greet people, serve coffee and cookies, bake cookies, hold babies – we got a spot for you to share your gifts and make Christmas even more special.
Caroling Christmas Day – Willow Oaks Assisted Living Community
Contact:
Caroling on Christmas Day is a fun and rewarding New Life tradition! Everyone is invited to go caroling and give small gifts to the residents of the Willow Oaks Assisted Living Community on Christmas day. The gifts and song sheets will be provided. If you play guitar, please bring it! And don't worry; singing talent is not a pre-requisite! It is such a wonderful way to share God's love as we celebrate Jesus' birthday! We will be visiting from 1:30 to 3:00.
Willow Oaks is part of the Birmingham Green long-term care facility and is located at 8595 Centreville Road, Manassas VA 20110. If you have any questions or plan on attending, please contact .
GET INVOLVED…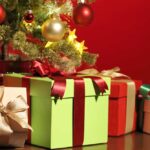 Volunteer! Click here for the most current opportunities!
Bake Cookies! We love cookies at Christmastime! Be a part of making the holidays delicious! Click here to sign up.
The holidays are so busy, but making time for others and remembering the reason for the season puts everything into perspective.  We'll update this page and have more information in the coming weeks but we knew you'd want to get some dates on your calendar.
and tell us which events you'd like to be involved with and we'll be sure to get you the details.  Thanks for loving like Jesus! Merry Christmas!